Ocean Friendly Restaurants Week 2022
April 22nd - April 29th
Dine out for a good cause: Ocean Friendly Restaurants Week celebrates businesses tackling plastic pollution in Santa Barbara
From April 22nd to 29th, chefs and restaurants across Santa Barbara County will take part in Ocean Friendly Restaurants Week, a unique culinary event celebrating restaurants that are committed to reducing plastic pollution while serving outstanding cuisine with local, fresh ingredients. Ocean Friendly Restaurants Week (OFR) will give patrons the opportunity to support participating restaurants, enjoy great food, and dine out for a good cause.

Participating restaurants will provide a waste-free dining experience and allow customers to play an important role in the protection of our oceans and environment. In previous years, participating restaurants of OFR week selected a special dish from their menu in which a portion of proceeds went directly to supporting the Surfrider Foundation. This year, taking into consideration the hardships restaurants have experienced through the pandemic, OFR Week will solely focus on the celebration of our local, environmentally-conscious restaurants. Participating restaurants may choose to highlight a special dish or hold a specific promotion to encourage customers to visit their business during this Earth Week celebration.
---
Snap. Share. Win. Snap a photo at any OFR + share on Instagram for a chance to win a Surfrider Klean Kanteen water bottle! Tag @surfridersb and use the following hashtag to participate: #OceanFriendlyRestaurantsWeekSB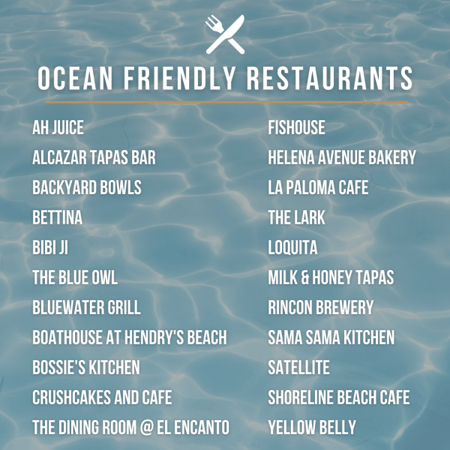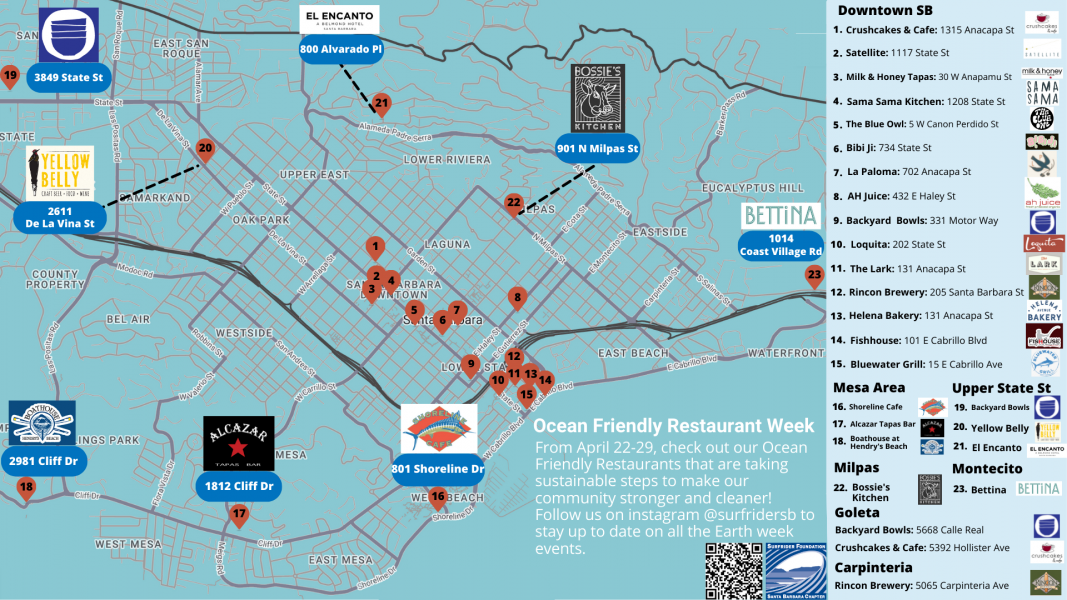 ---
OFR Menu Highlight:
"Pickled Mushroom Snack" @ Satellite SB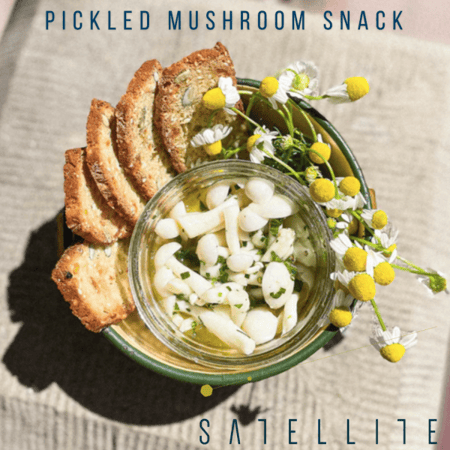 Find the full list of OFR Week happenings below!
---
Friday, April 22nd
Earth Day Weekend: Day 1 @ Helena Avenue Bakery, 10am - 2pm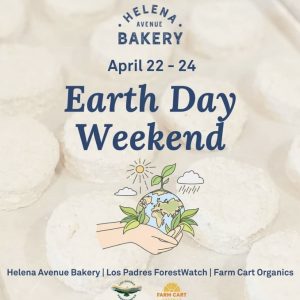 Happy Earth Day! Stop by Helena Avenue Bakery between 10am to 2pm on Friday for a handmade pastry, delicious breakfast, or savory lunch. Local vendors and partners (such as Los Padres ForestWatch) will be on-site offering community Earth Day education and kid-friendly activities!
Saturday, April 23rd
Silent Disco Beach Yoga + Cleanup, 10am - 1pm
Join us on Saturday April 23rd for a Beach Yoga Class hosted by Santa Barbara Beach Yoga, followed by a Surfrider-led coastal clean up! Yoga will take place in front of the East Beach Cabrillo Pavilion from 10:00am to 11:15am. Then, groove along with us from 11:30am to 1:00pm during a silent disco beach cleanup at East Beach.

Sign up for yoga at:
https://momence.com/s/193194 and use the code SURFRIDER for 75% off (just $5 per ticket)!

Can't make the clean up but still want to move ad groove? Join us for yoga prior to the event! Can't make yoga but want to show some love for the ocean? Meet at the Cabrillo Pavilion at 11:30 for the clean up!
Earth Day Weekend Day 2 @ Helena Avenue Bakery, 10am - 2pm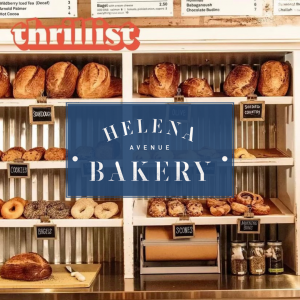 Farm Cart Organics will be visiting Helena Avenue Bakery on Saturday from 10am - 2pm for some earthly education about local farmers and farmers' markets! Snack on some delicious bread and baked goodies from Helena Avenue Bakery and then get your hands dirty while planting your very own vegetable in a pot!
Surfrider Fundraiser @ Backyard Bowls Goleta, 8am - 5pm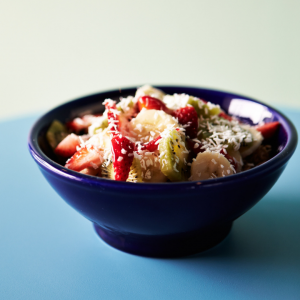 Stop by Backyard Bowls for a refreshing smoothie or acai bowl on Saturday between 8am and 5pm. Mention you are with the fundraiser and 20% of the proceeds will be donated to Surfrider. Isla Vista Surfrider will be tabling outside and holding a raffle and trivia!
Sunday, April 24th
Earth Day Weekend Day 3 @ Helena Avenue Bakery, 10am - 2pm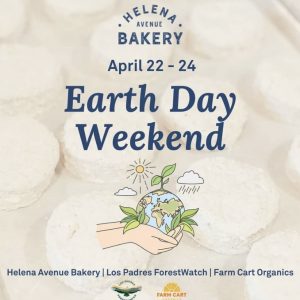 Sunday is the last day to visit Helena Avenue Bakery during the Earth Day Weekend event! Through the Surfrider Foundation and Los Padres ForestWatch, event goers will have the chance to learn about wildlife, water, and sustainable access all the way from the mountains to the sea.
Live DJ Set @ Satellite SB, 2pm - 5pm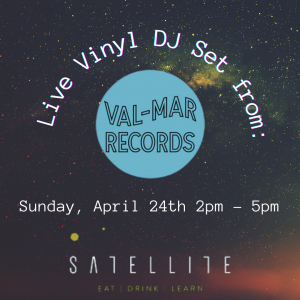 What's a better way to spend a Sunday afternoon than with amazing natural wine, tasty vegetarian food, and great music? There isn't one! Stop by Satellite SB anytime from 2pm to 5pm to enjoy a live vinyl DJ set from ValMar Records. Order the Pickled Mushroom Snack while you're there and a portion of the proceeds will be donated directly to Surfrider!
Wednesday, April 27th
Earth Day Bingo @ Bluewater Grill, 6pm - 8pm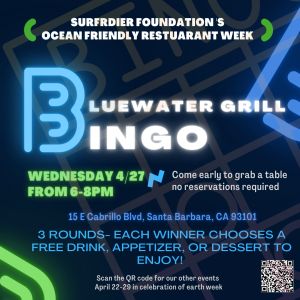 Stop by Bluewater Grill on Tuesday between 6pm and 8pm for some good, old-fashioned competitive fun! We'll be hosting three rounds of Earth-themed Bingo on the patio. The winner of each round will get to choose a free appetizer, dessert, or cocktail to enjoy. Bingo cards will be virtual so make sure to bring a phone or tablet!
Thursday, April 28th
Trivia Night @ The Blue Owl, 6pm - 8pm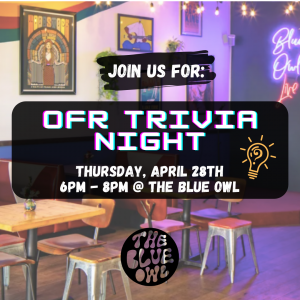 Put your Surfrider knowledge to the test at this Trivia Night dedicated to all things ocean, sustainability, and Earth Day! Trivia will start at 6pm at The Blue Owl (5 W Canon Perdido Street), one of our newest OFRs! Teams are limited to 6 people and the winning team will get free drinks AND a $25 gift card to The Blue Owl! It should be one 'shell' of a time & we can't wait to 'sea' you there!
Brett Hunter Band LIVE @ Satellite SB, 6pm - 9pm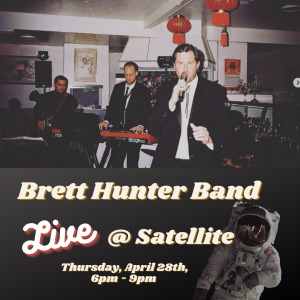 It's not Thursday... it's Friday-eve! Come celebrate at Satellite SB where Brett Hunter and his incredible band will be playing from 6pm to 9pm. Order the Pickled Mushroom Snack and a portion of the proceeds will be donated directly to Surfrider!
Friday, April 29th
Magic With Gene Urban @ Satellite SB, 6pm - 9pm

It's the last day of Ocean Friendly Restaurants Week! Celebrate at Satellite Wine Bar and prepare to have your mind blown as magician Gene Urban performs his tricks of the trade from 6pm to 9pm. Order the Pickled Mushroom Snack and a portion of the proceeds will be donated directly to Surfrider!